This story goes back many many years.
A love for nature, for flowers and a girl growing up learning to listen to it, notice it and appreciate it. The little girl is me, Elina at our summer house in Marathonas, where we grew flowers.
My grandparents worked in the flower business and used to import plants and flowers from Holland.
Here is a photo of Stelios, a very close friend of my grandparents, my mother, Angeliki in the middle and my grandfather, Agamemnonas on the far right at on of their business trips.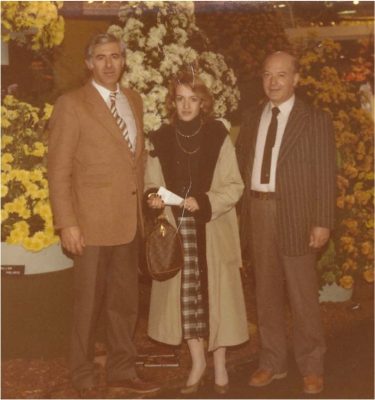 I truly love looking back into my roots and understanding the connection and love for nature and plants I have now.
Also, below a very old photo with a few people I don't recognise and on the far right my mother, Angeliki next to my grandmother, Eleni.
There are so many photos and stories from back in the day, this is only a glimpse!
Will be sharing more, soon.
Love,
Elina